Warehouse Automation: Types and Benefits of Automated Systems
Automation continues to advance in the warehousing industry. We examine the latest warehouse automation trends and how they may benefit you.
Warehouse automation has been a significant trend in the logistics industry in recent years, driven by the need to improve efficiency, reduce costs, and meet growing consumer demands for faster and more accurate deliveries. Warehouse automation technologies have continued to evolve rapidly, with new advancements that offer even greater efficiency, speed, and accuracy. In this article, we will discuss the latest warehouse automation trends, their benefits to warehousing, and how businesses can get ahead of these warehouse technology trends.
What is Warehouse Automation?
Warehouse automation refers to the use of technology and software to automate various repetitive tasks including warehouse management, order picking, packing, and shipping. The goal of automation in a warehouse is to improve efficiency, accuracy, and productivity, while also reducing labor costs and minimizing errors.
Now that you know what is warehouse automation, let's jump into the latest warehouse technology trends that you can use for your business.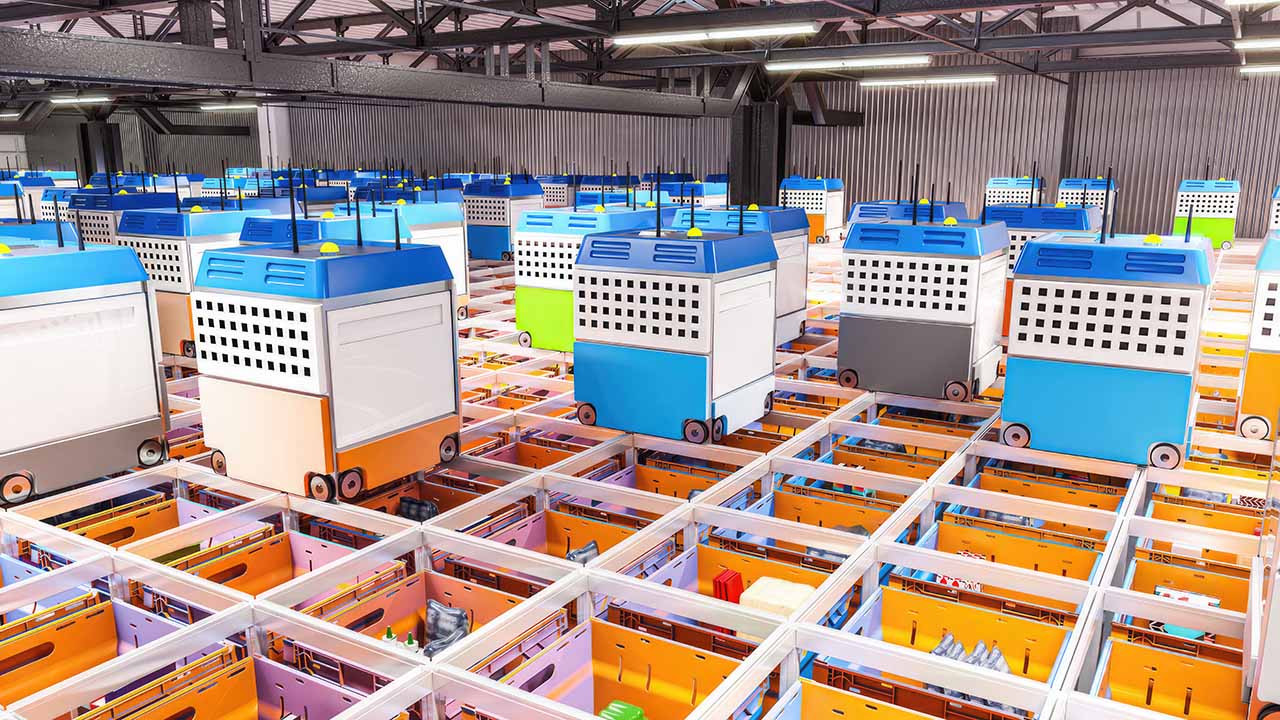 21 Latest Warehouse Automation Trends
Keeping up with the latest warehouse automation trends is important for maintaining an effective warehouse. In this age, new automation can feel like it is constantly changing. This list is 21 of the latest trends in warehouse automation for the future of warehousing.
Benefits of Warehouse Automation
Getting started with warehouse industry trends and automation offers several benefits, including:
Warehouse automation technologies can reduce errors and improve accuracy, ensuring that the right products are delivered to the right customers at the right time.
Warehouse automation technologies can improve efficiency and productivity, enabling businesses to process and ship orders faster, reduce labor costs, and optimize warehouse space.
Warehouse automation technologies can improve safety by reducing the need for manual labor and minimizing the risk of accidents and injuries.
Warehouse automation technologies can reduce labor costs, optimize warehouse space, and minimize errors, ultimately resulting in cost savings for businesses.
Get Ahead of the Warehouse Technology Trends
In today's competitive business environment, staying ahead of the latest automation technology trends for warehousing is critical to success. By investing in warehouse automation technologies, businesses can improve efficiency, accuracy, and safety, while also reducing costs and improving sustainability.
However, implementing automation technologies can be a complex process, requiring significant planning and investment. It is important for businesses to carefully evaluate their needs and objectives before investing in warehouse industry trends, and to work with experienced providers who can help guide them through the process.
In conclusion, the latest warehouse automation technology trends, such as RaaS, COBOTS, AGVs, AMRs, and ASRS, offer potential benefits for businesses that can improve the future of warehousing. By leveraging these technological warehouse industry trends, businesses can improve accuracy, efficiency, safety, and sustainability, while also reducing costs and optimizing warehouse space. However, successful implementation requires careful planning, investment, and expertise, making it important for businesses to work with experienced providers who can help them navigate the complex process of warehouse automation.
Free Warehouse Design Tools
Warehouse Capacity Calculator
Need help figuring out the total volume of usable space in your warehouse? We built a simple tool to help you calculate that.
Pallet Storage Capacity Calculator
The pallet storage capacity calculator quickly determines the total number of pallets your warehouse can store based on rack configuration.
Warehouse Automation Trends FAQs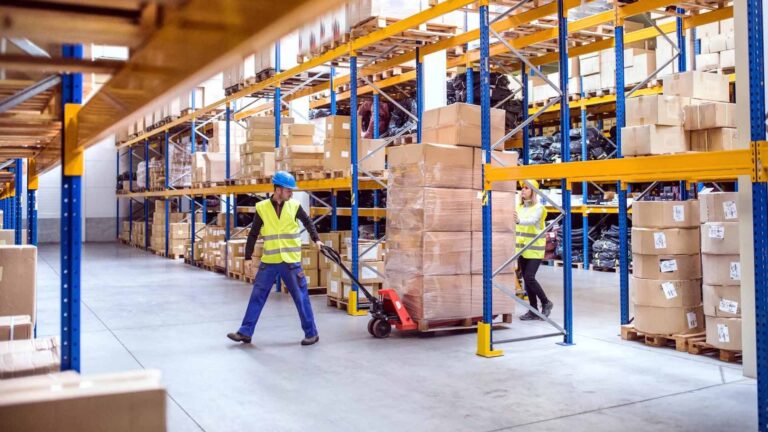 This warehouse management article helps you understand practical advice for any business that is involved in running warehousing operations.
Read More »
Answering "what is a warehouse management system?" and how it can help businesses to organize their storage, stock levels, and shipments.
Read More »
Warehouse automation is very common optimization tool for any size business. But how do you implement it, and what are the possible pitfalls?
Read More »
Looking for a warehouse partner?
Trust our classic customer service.
There was a time when businesses revolved centrally around the customer and their needs. Decisions were made based on what is best for the customer first. People did what they said they would, and jobs were completed on time. AMS carries on the tradition of customer service today.